Our clients mean the world to us
We analyse, we differentiate, we create, we love, we build, we capture. And besides, we do a lot of thinking, writing, drawing, coding, shooting; in short, we do our best to help our clients build a stable brand. With our help, you can create your corporate identity from scratch, step by step. If you already have one, we will step in, kick-start your social networks, create an unforgettable advertising campaign or design a website, making sure your customers will never ever forget about you. You don't need to have hundreds of thousands of euros, just the desire to move forward and launch your brand into the world.
Choose your category
Social Network Management
Dr. Popovic institute
Do you suffer from weak hair or hair loss? This is exactly what
Dr. Popovič's Institute
can help you with. We created a functional website for Dr. Popovič, following the brief which asked for something simple, clear and, most importantly, easy to edit so it could reflect the development of the Institute and allow for an easy addition of new procedures. Thank you for your trust and we look forward to continuing our successful collaboration.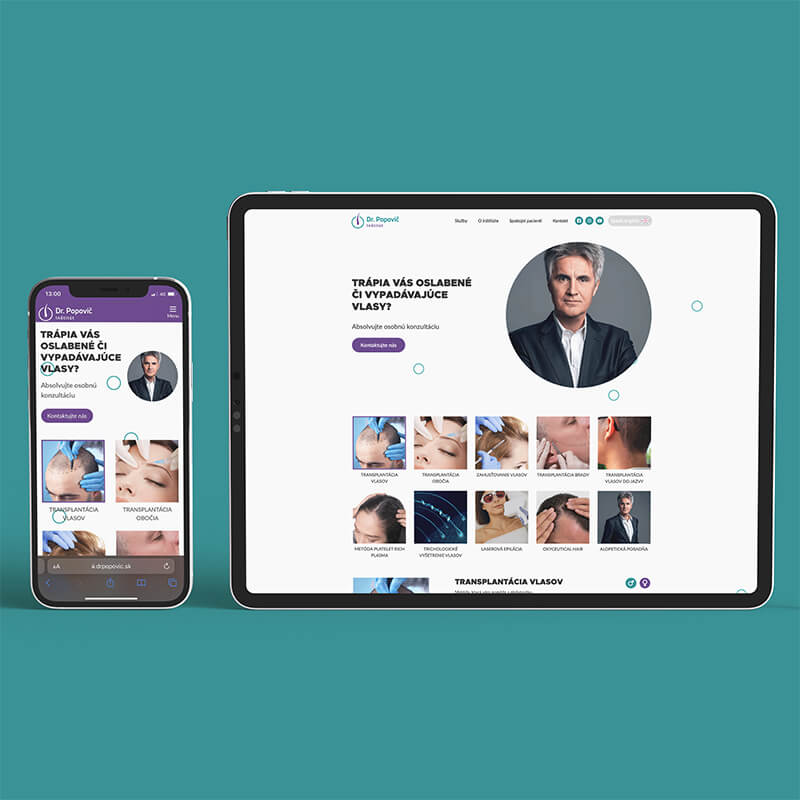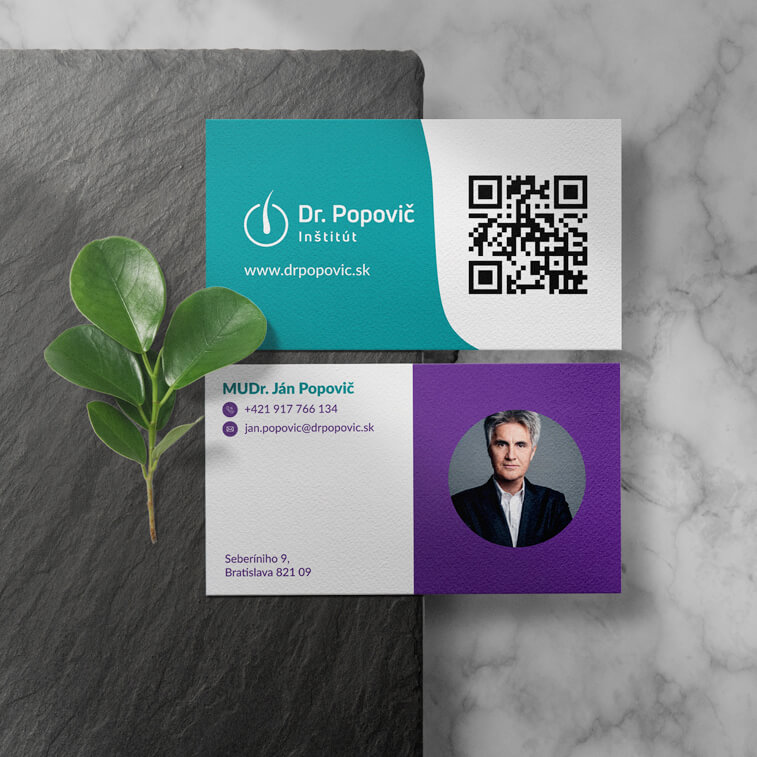 Michaela Tišková – Voiceover artist
The creative Miška asked us to prepare a complex visual style for her. It all started with designing the logo. Later, we went through the new website together and wrapped up with the visuals for her interesting podcast called Hodinový guru (The Hourly Guru), which we, by the way, recommend to everybody.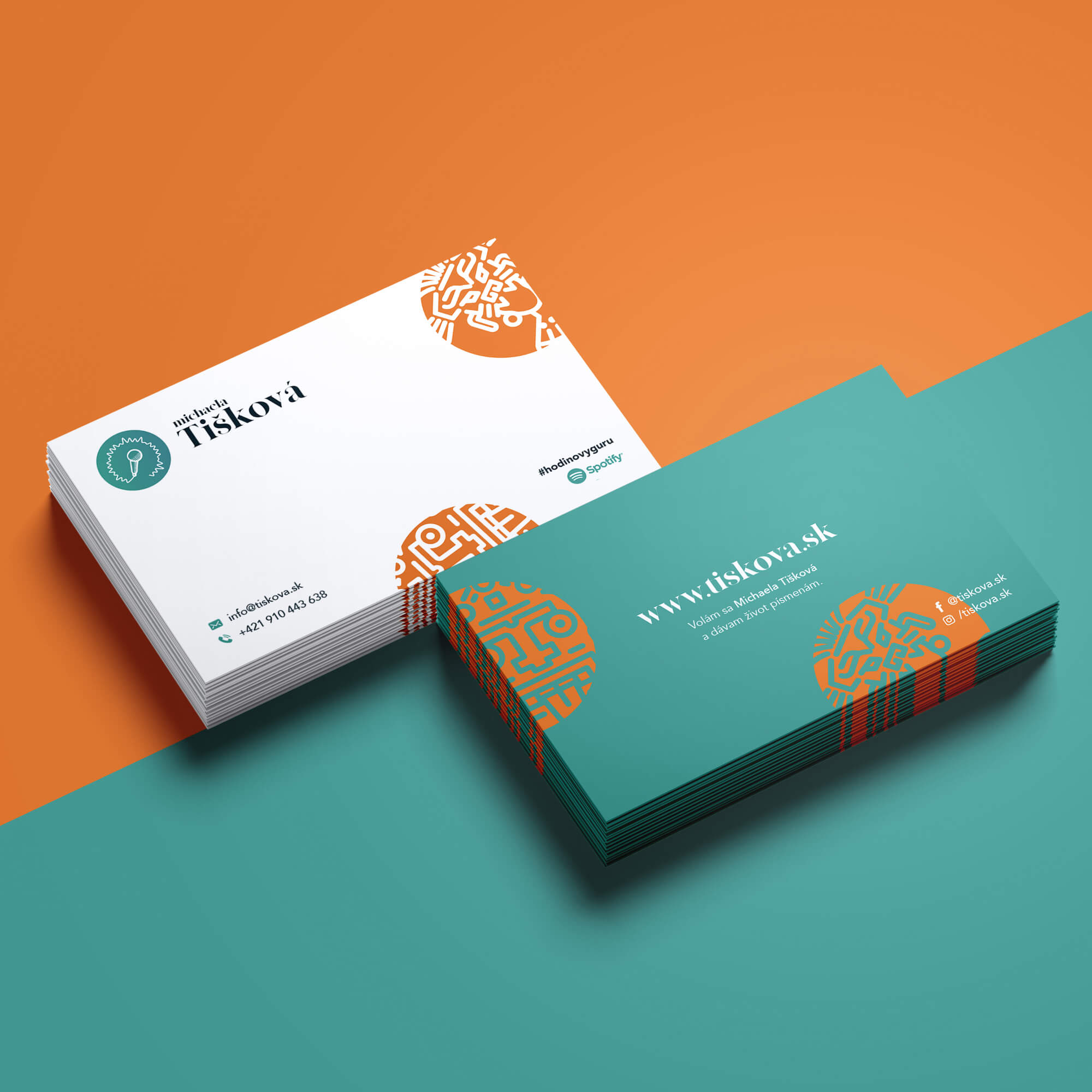 VUI – Východná medicína
She helps other people and we helped her. 🙏 We created a full corporate identity, a website and many promotional materials for Linda Vui so that she can continue to heal patients with her hands. ❤️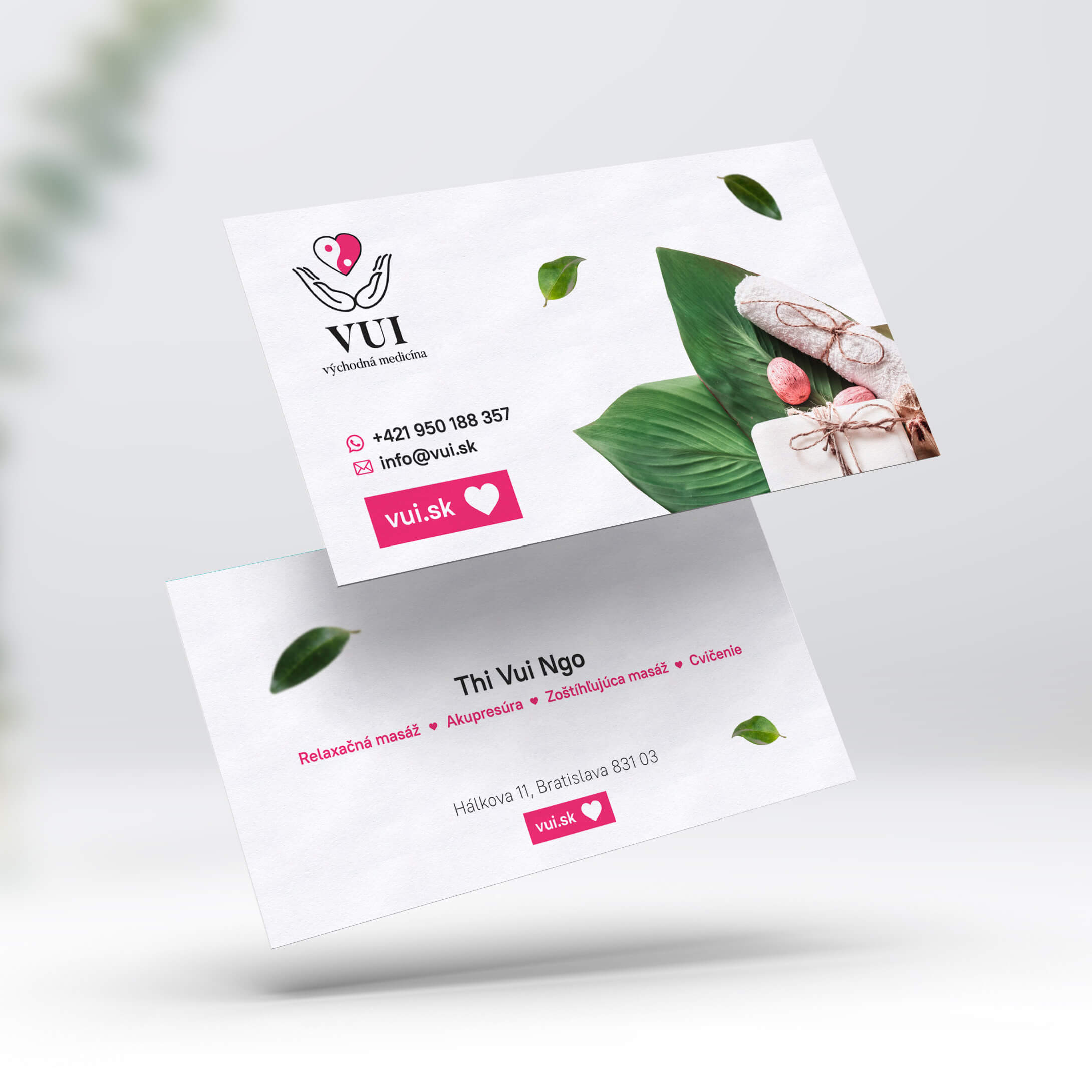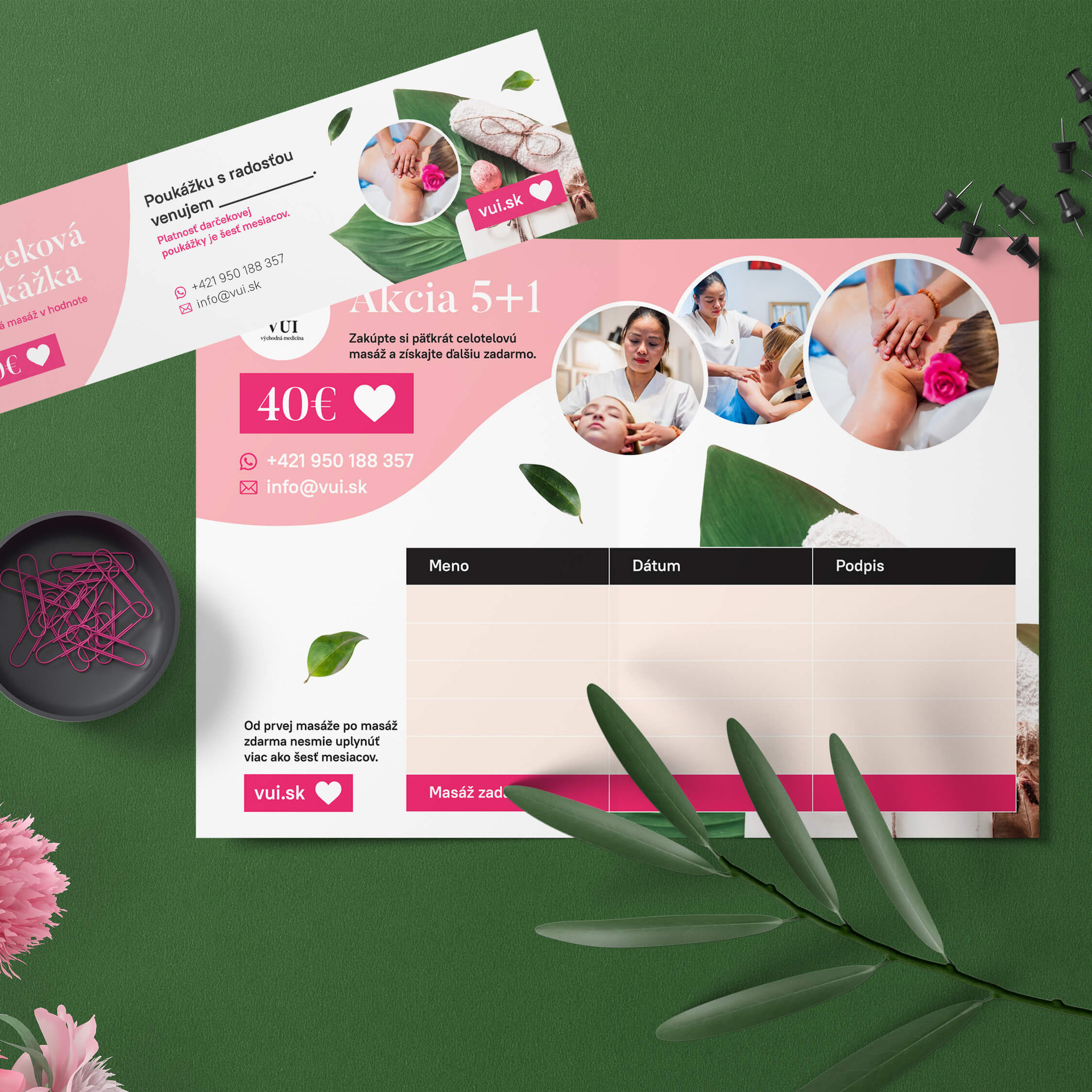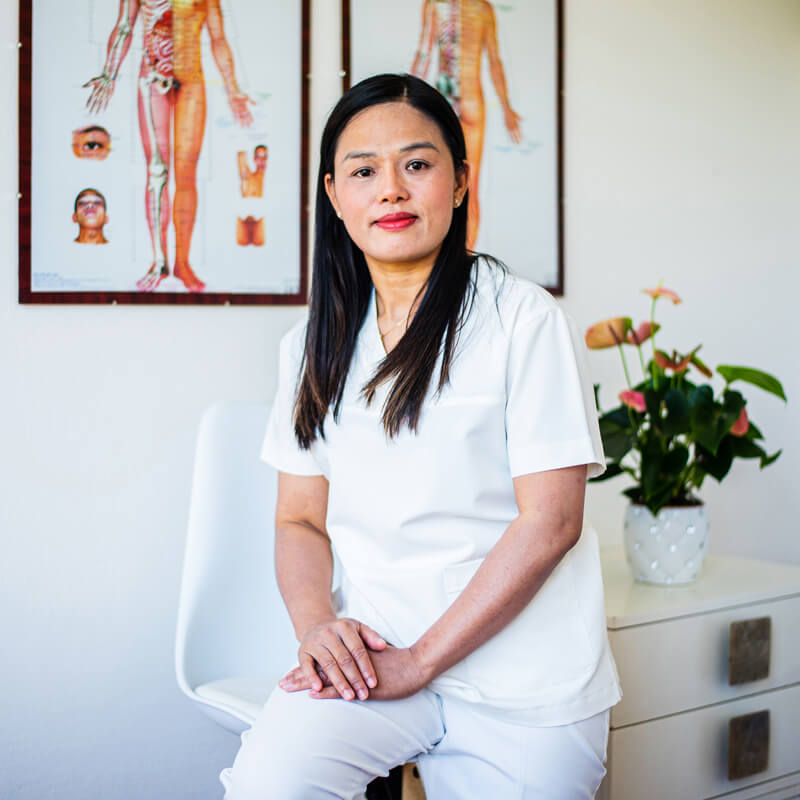 Goldfish will bring you happiness, but also great coffee
Branding is essential for every client, regardless of what product or service they offer. We managed to make Goldfish stand out, although new fish always have a harder time in the pond. It is a great satisfaction for us to hold a cup of delicious coffee with a logo that we created just a few weeks ago. We look forward to every new success of this ambitious project.
Social Network Management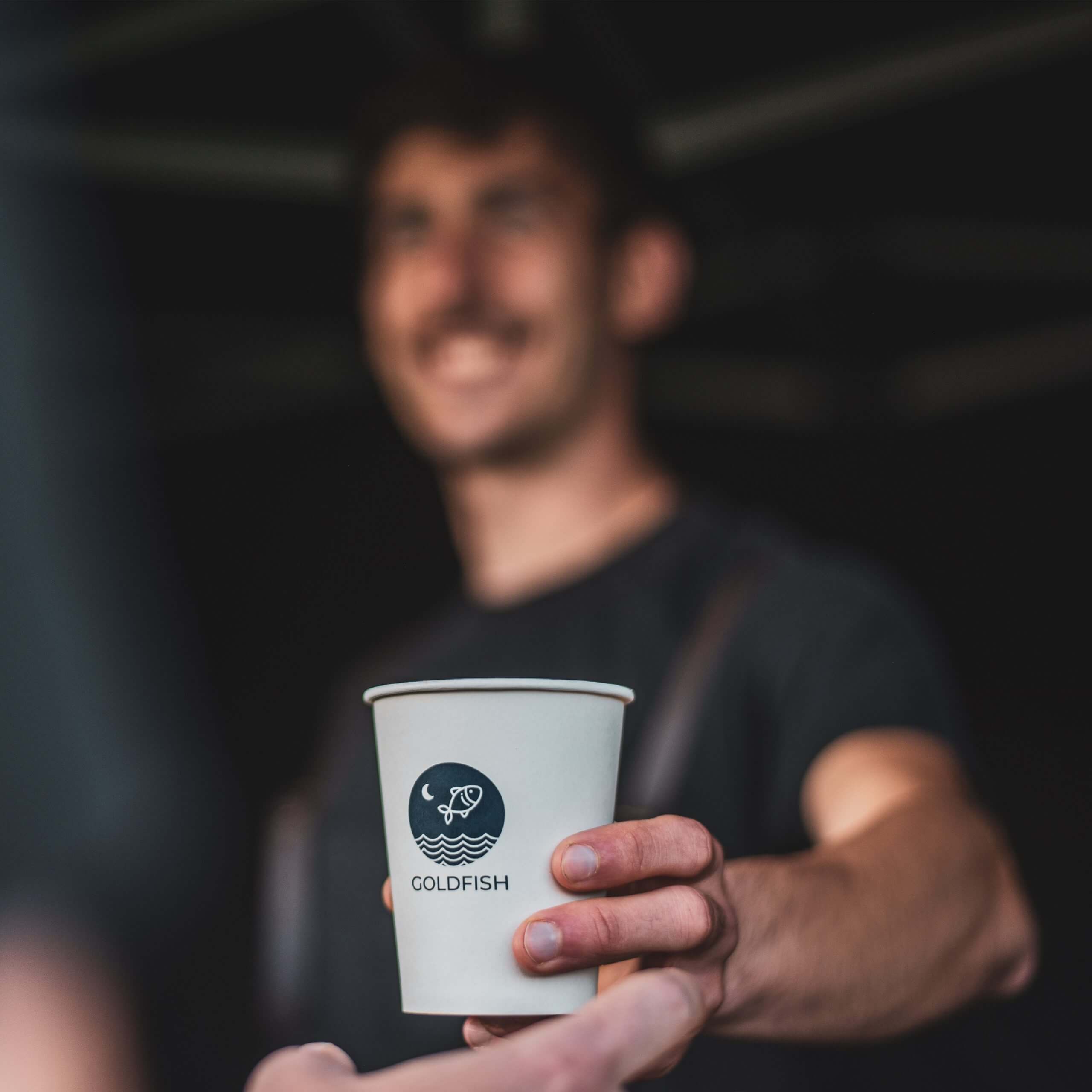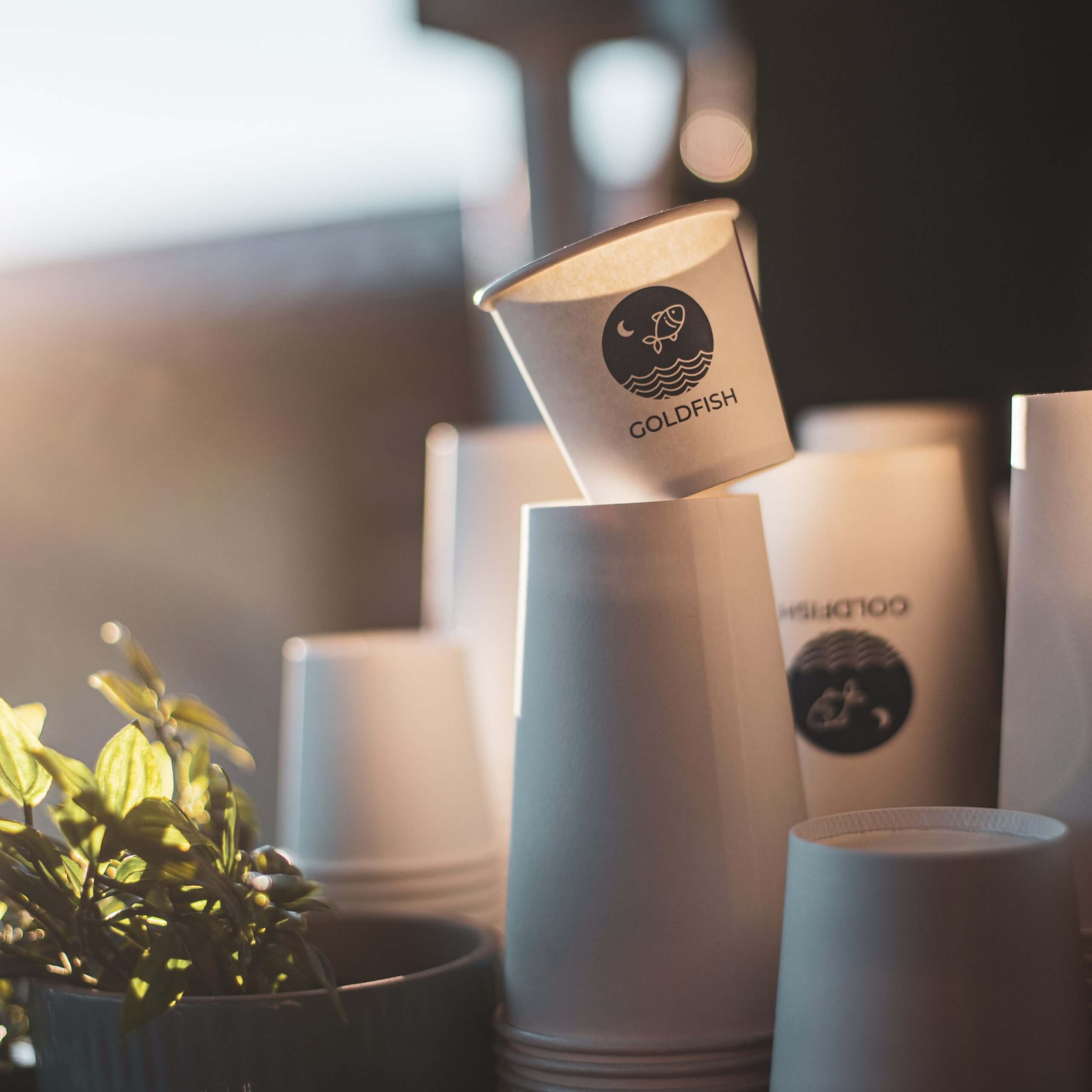 N.E.S.S Clinic – Aesthetic medicine
"Let us help you touch the beauty"
We built this elegant, stylish and, above all, women-friendly website for nice, beautiful and professional female doctors who decided to open a private aesthetic and dermatology clinic in the Slovak city Nitra.
In this wonderful clinic run by Dr. Belúchová and Dr. Černáková, we covered a couple of interesting beauty procedures with two influencers, Klaudia Smolen and Simona Sercel.
💉
Thank you, it was a great pleasure working with you.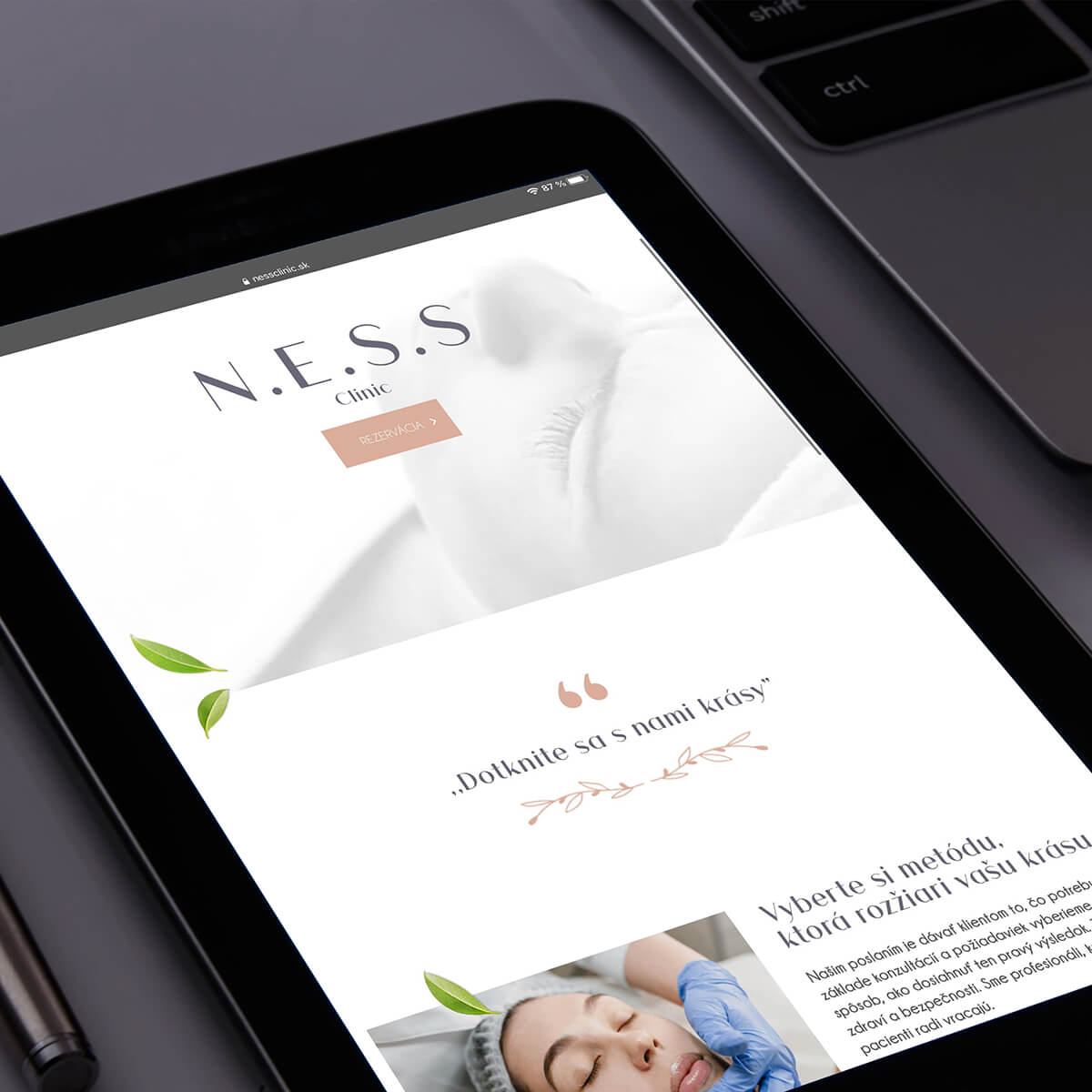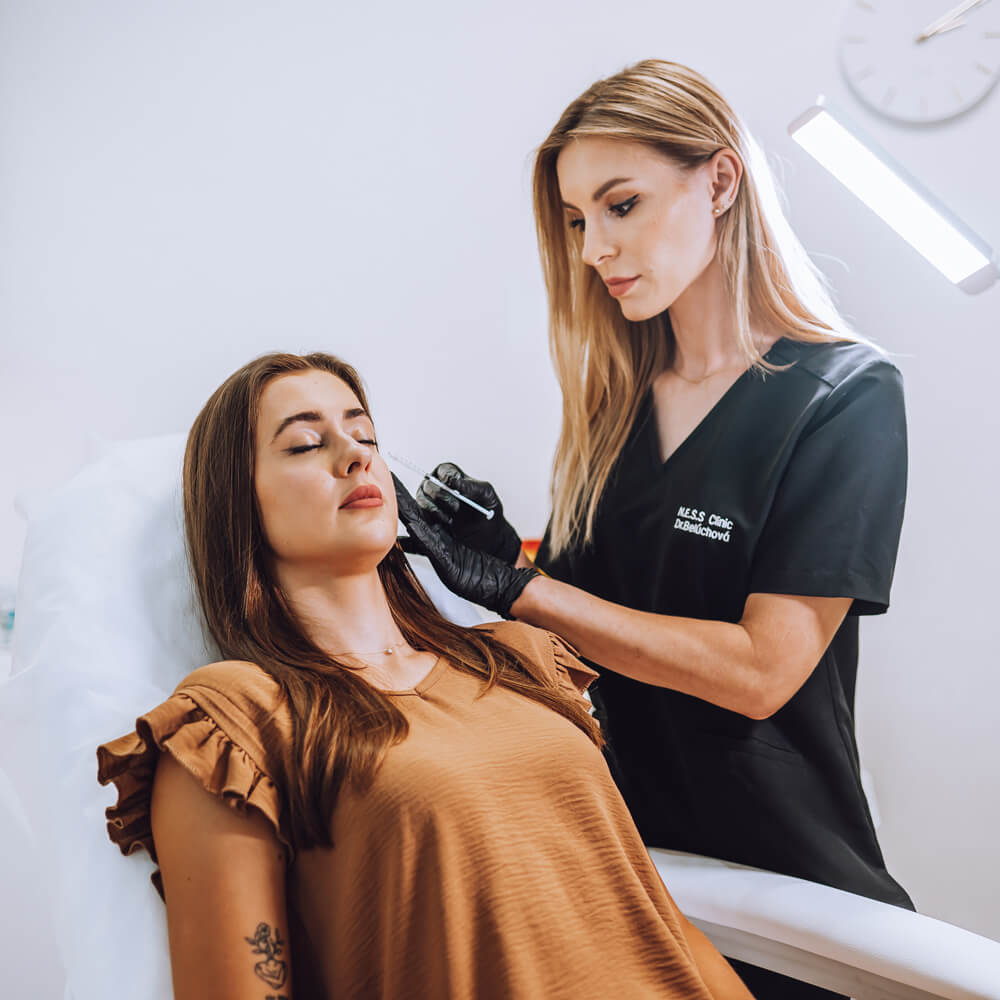 STOPKA.TECH – Out products are your solutions
Complete branding and visual identity are what STOPKA.TECH, a company with a long history, can be proud of. The modern and fresh design was also used in the booklet, which will make it easier for their customers to choose the right lights.
Frikas – food for gastronomy
Frikas is a leading supplier of high-quality food. In the difficult times of a global pandemic, we worked together on building the brand and spreading awareness in order to make it easy also for regular people to get access to a wide range of food products. Via social networks, we helped Frikas acquire new customers who will appreciate the quick delivery, the quality of the products as well as their friendly approach.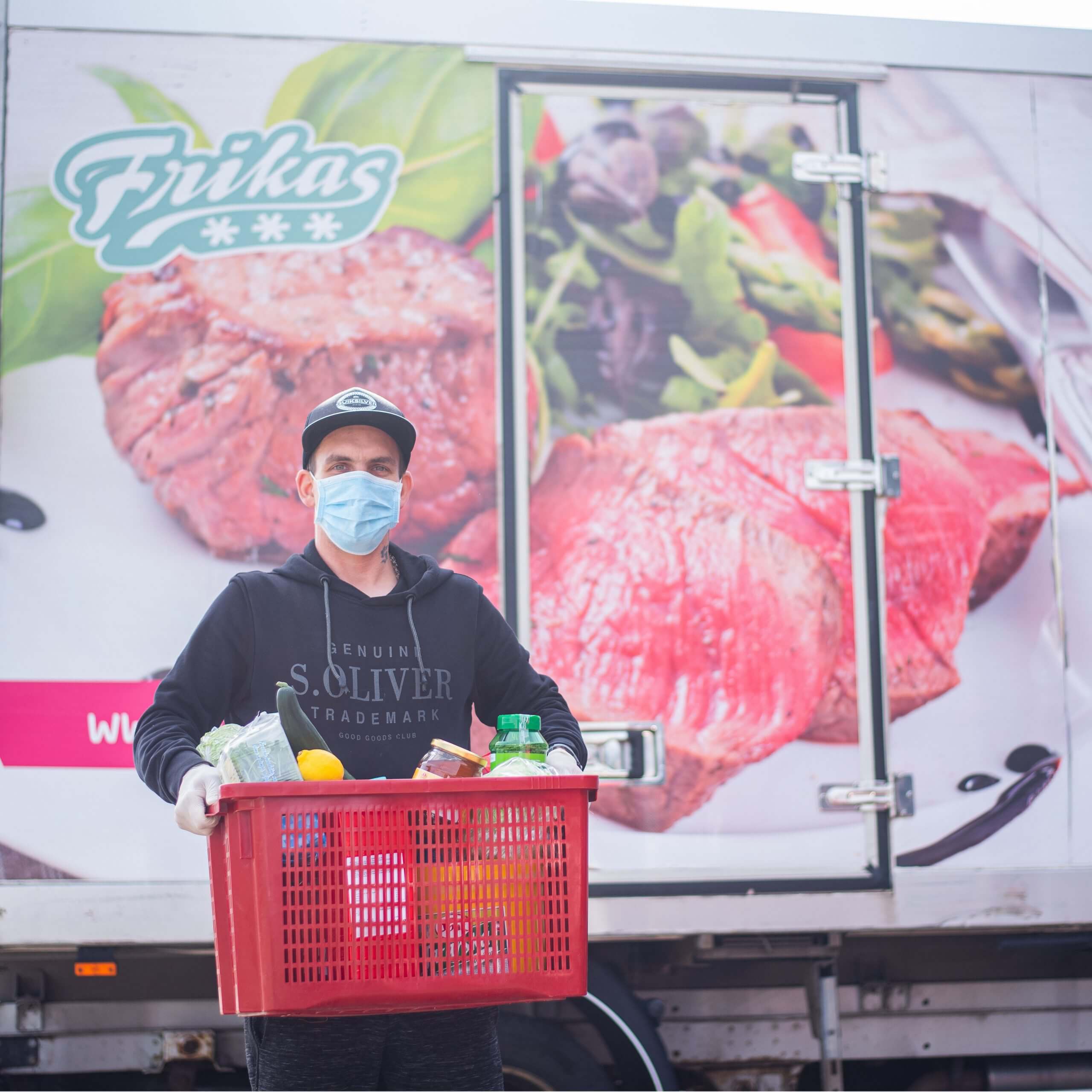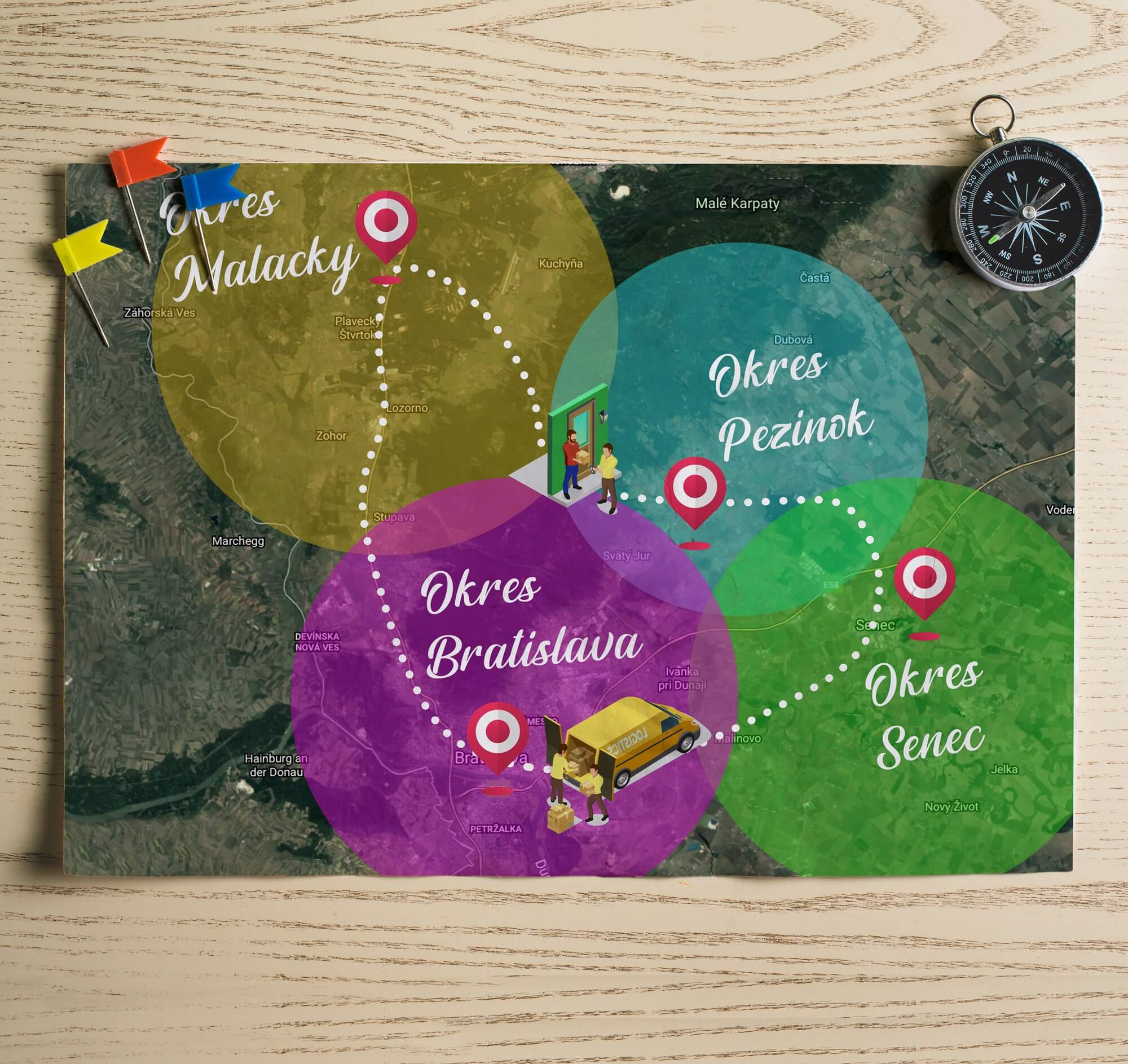 Slovakia-wide advertising campaign for the Trenčín region
This advertising campaign was special for us because we were responsible for both the online and the offline world. Our work started with the creation of a campaign claim, continued with visual materials, the purchase of media space and the launch of a month-long campaign. Its goal was to support a good cause – the attractiveness of the Trenčín region and East Moravia for visitors. We greatly appreciate this collaboration, which was fantastic from the very beginning, as evidenced by the success of our ads on social networks, Google, radio, newspapers, billboards and citylights.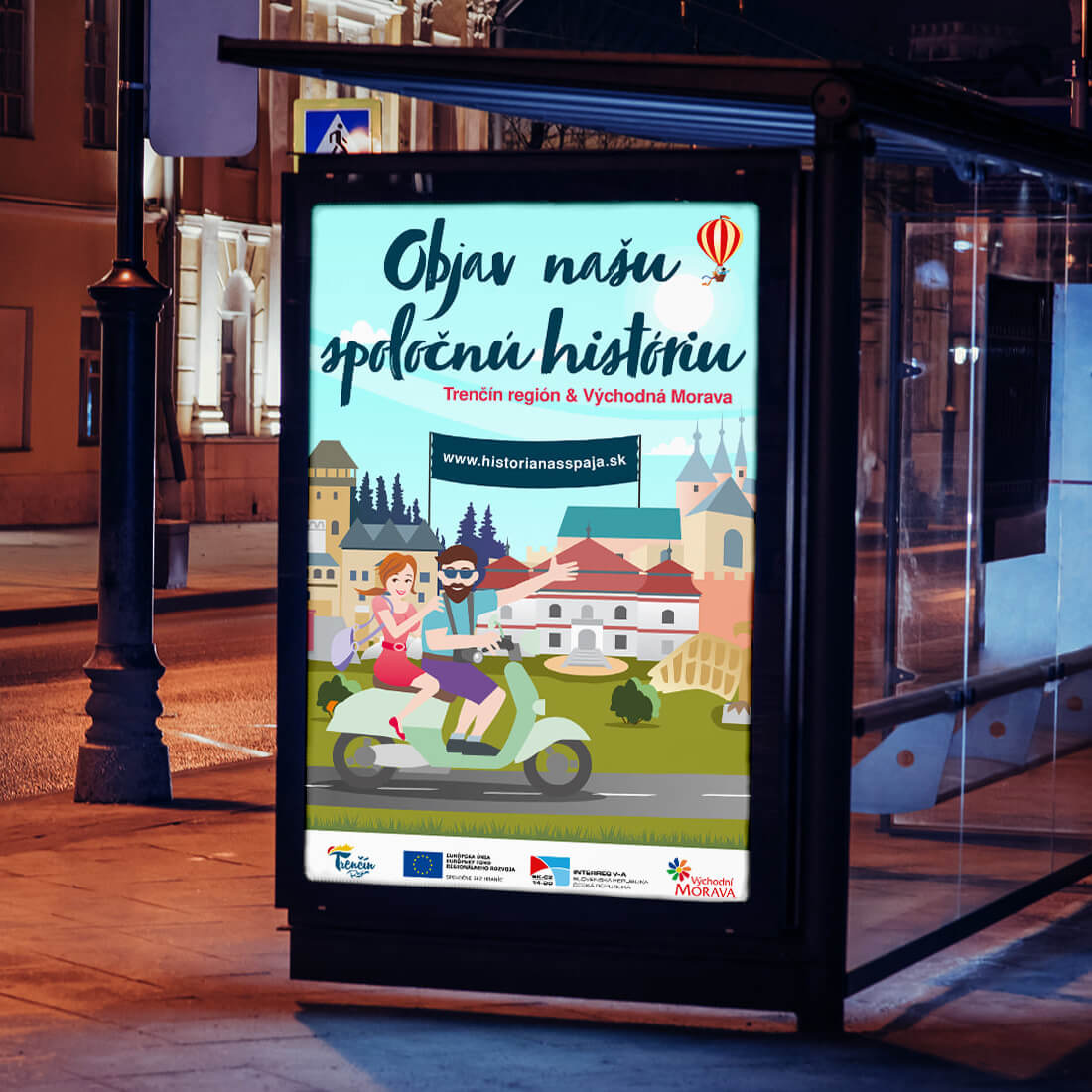 Duálna akadémia – A story of heroes
One school, seven departments, hundreds of heroes – this is Duálna akadémia, whose students are 100% ready to make their mark on the labour market. And we prepared the best custom-made visual campaign for them. 🤩 As a marketing agency, we were asked to create a booklet for future secondary school students. The booklet gradually developed into other creative activities such as a new visual identity, a new logo (Duálka), roll-ups, posters and other advertising materials.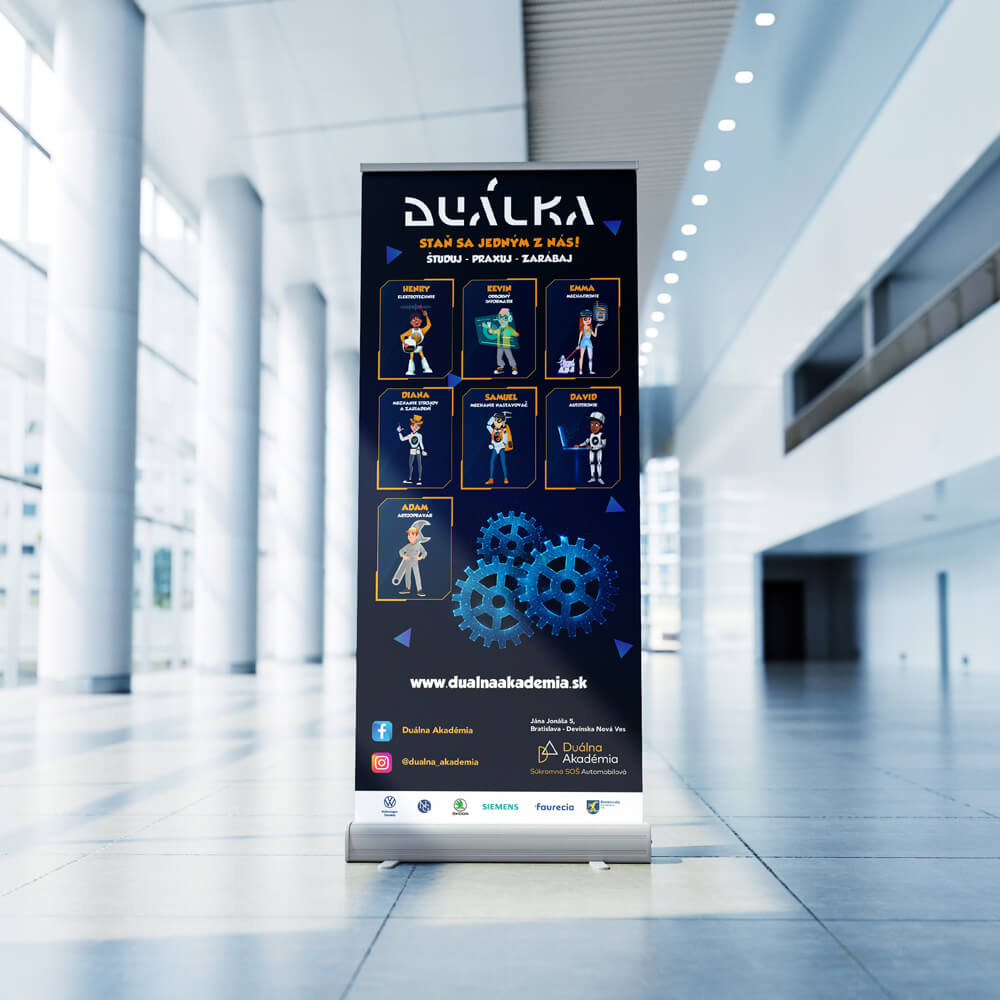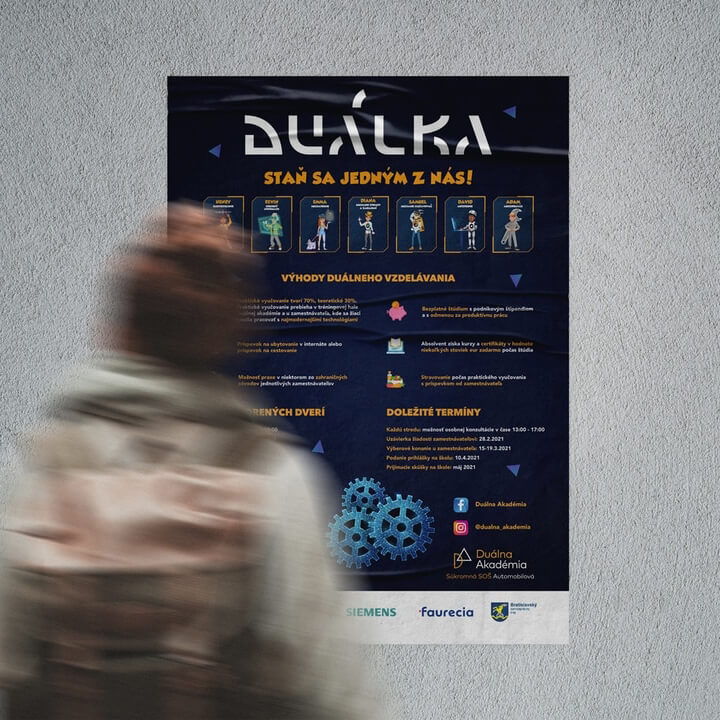 Womanhood.sk
The talented Tina Bhandi created an online store with skirts imported directly from India in 2019. A few months ago, she approached us about the rebranding of her Womanhood brand. In the course of our fruitful and close collaboration, we managed to build a new online store, offering a great deal of beautiful and interesting pieces made from natural materials. Tina, thank you for working with us! We look forward to what's to come.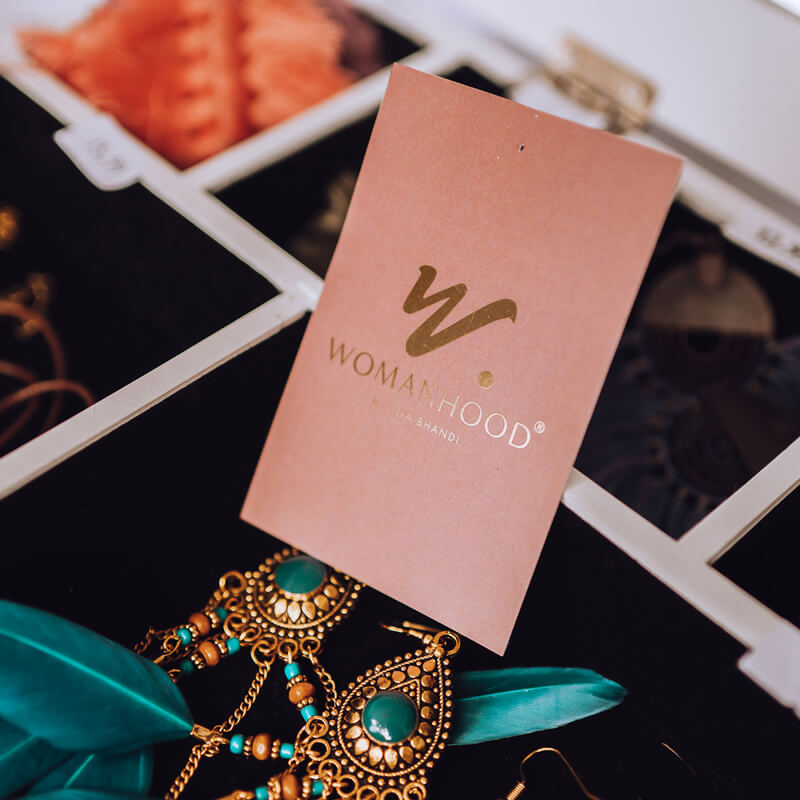 Jaroslav Trokan – English courses
Can there be anything better than a client whose work is meaningful and helpful?
 A client who enjoys improving the lives of others through education? That's exactly what Jaro's job is all about. And we had the pleasure of creating his new visual identity and website
www.jtenglish.sk
With the help of his courses, individual approach and determination, you too can take your English to a higher level, increase your attractiveness in the labour market
and show the world what you are really made of. 💪 Jaroslav, thank you for this opportunity and we wish you the best of luck on the journey of knowledge.